Car and Coach Rentals
Looking for affordable car rentals in Ethiopia? Freeland Tours and Travel makes it easy to rent a car for both short term and long term needs. We offer a large variety of top-quality rental cars to accommodate a variety of mobility needs, including efficient and affordable compact cars, convertibles, and SUVs – many with automatic transmission versions bookable too. Choose from our large array of cars and book now for an easy, reliable, and high-quality car rental experience in Ethiopia. No matter what your car rental needs are, we can fulfill them for you. Call or visit Freeland Tours and Travel for more details now.
Hire car rental for the airport, Ethiopia
Once you arrived at the airport in Ethiopia, your next step is searching for a suitable car rental agency. Freeland Tours and Travel is one of the major and reliable car rental companies in Ethiopia that can help you rent any kind of car from the airport to your destination or vice versa. From renting small and compact cars to big luxury cars, Freeland Tours and Travel can help you. Call now to hire a car rental for the airport in Ethiopia.
Budgeted Cars, Vans & Big Buses
Looking for budgeted cars, vans, and big buses within and outside of Addis Ababa? Freeland Tours and Travel is an experienced and most reliable car rental company in Ethiopia. It can help you get any kind of car as per your needs anywhere in Ethiopia. Whether you are looking for a small car or a luxury car, we can make it available for you instantly. Call now for details.
Book Online Car Rental in Ethiopia
Now book online car rental in Ethiopia from Exploring Tourism. It is your reliable car rental partner in Ethiopia that can accommodate all kinds of mobility requirements and that too within your budget. Call now or visit Freeland Tours and Travel to book your desired car in Ethiopia as per your budget.
Terms & Condition
You will provide us the itinerary of your travel.
You can stop on the way for photography, any sightseeing or for drinks and eat.
In case there is any breakdown of our car, we will provide another car within few hours sometimes it depends on the location also.
A nice and comfortable Air-Conditioned Car for you, having sufficient space for your luggage.
The cars & coaches are well maintained and equipped with first-aid boxes, sufficient tools & spares, etc.
Our Chauffeurs are courteous, polite, co-operative, well uniformed, punctual and have deep knowledge about the geography.
The car will be with you from your arrival till the Departure and you can stop as per your choice to some places on the way for photography.
Safety Rules
All drivers can speak and understand Average English.
All drivers have a valid country commercial driver's license.
No Left-hand side getting out of Vehicle for clients (this avoids 60% of risk exposure)
Instructed to follow country road laws.
All the drivers have Mobile Phones.
Seat belts are worn at all times.
The vehicle must not exceed 100 km/h on National Highway and 80 Km/h on State Highway.
A break must be taken at least every 2 hrs., and many more if necessary.
Decrease speed near villages/towns/intersections to the risk of any incident.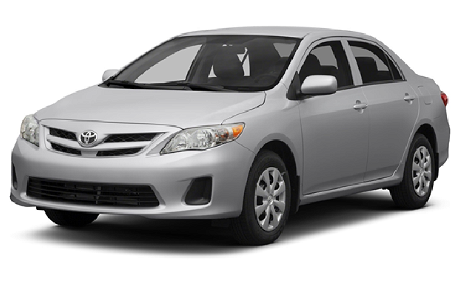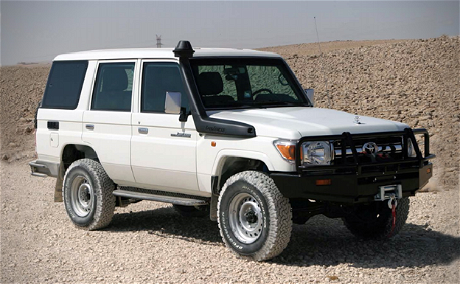 Toyota Land Cruiser Mark II