9 Days Debre Libanos and Awash National Park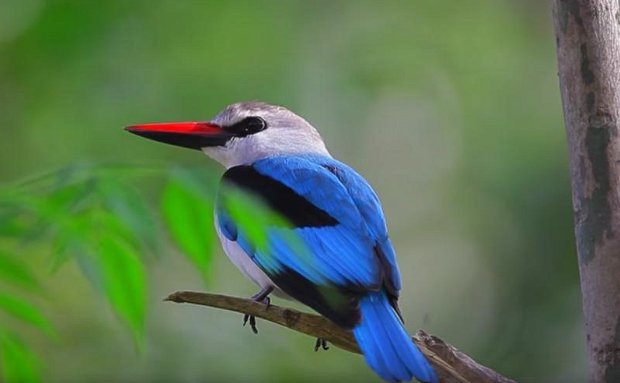 Route: Debre Libanos and its surroundings, Awash National Park, Bale Mountains National Park, Senkele and Awassa, Abijata-Shalla National Park, Lake Zeway, Lake Reservoir
Note: Itinerary can be amended upon request.
Itinerary
Day 1
Arrive and drive to Debre Libanos and its surroundings
Arrive Addis Ababa at 7:00am on 2 Dec 2017 and Excursion to Debre Libanos. Explore along the cliffs of Jemma River Valley, the Ethio-German Lodge. Back to Ghion Hotel to see a variety of birds in the vast garden of the hotel.
Overnight – Ghion Hotel
Day 2
Awash National Park (225km)
Drive to Awash National Park. Stop at Beseka Lake.
Overnight – at Awash Falls Lodge in the park near the waterfall.
Day 3
Awash National Park and Ali (Alay) Dege wildlife Reserve
Further birding in Awash Park and drive for Ali Dege Wildlife Reserve area(60 km from Awash Park), very near to Awash Park, located on the high way road to Djibouti.
Alay Dege protected wildlife area, found in arid Afar Region. The Head office of Alay Dege Park is at Andido, a small village on Addis Ababa – Djibouti High way road.
The Ali Dege wildlife reserve Plain is the least explored area, very rich in desert birds and wildlife: Somali ostrich, Arabian bustard, Northern Carmina bee-eater, Abyssinian roller, Scissor-tailed kite.
The following Mammals are possibly visible at a near distance: Lion, the cheetah, Somali wild ass (Somali Wild Ass is supposed to be seeable in the rocky hills with time and local guides), Beisa oryx, Soemmerring's gazelle, spotted hyena, Northern gerenuk, and Grevy's zebra, Harar Dik-dik, Scub Hare, Golden Jackal, Beisa Oryx, Common Warthog. The following wildlife has been also seen: Caracal and wild cat, Aardwolf.
Overnight – Animalia Lodge – Alay Dege
Day 4
Alay Dege protected Plains
Explore Alay Dege wildlife reserve (protected) area once more and drive to the eastern part of Awash National Park for hot springs, Lake Doho, near Doho Lodge, Waterbucks, and Hippos and birds and drive back to at Awash Falls to shorten next day trip to Bale Mountains National Park.
Day 5 - 7
Bale Mountains National Park
Dinsho Forest, Gaysay Mountain Nyala Plains, Harenna forest, and more, Sof Omar Cave.
Overnight – at Bale Shebelle Hotel.
Drive to Awassa. Senkele Wildlife Sanctuary on the way, discover all bird sites in Awassa and nearby.
Overnight – Haile Resort (best for lake view and birds).
Day 9
Abijatta-Shalla National Park, Ziway Lake, Lake Koka – Addis Ababa – Departure
Drive from Awassa/Hawassa to Addis Ababa visiting on the way: Abijatta-Shalla National Park, Ziway Lake, and Lake Koka. Departure from Addis Ababa at 1:00 am on 11 Dec 2017. (End of the trip)