Day Trip to Adadi Mariam and Tiya Stele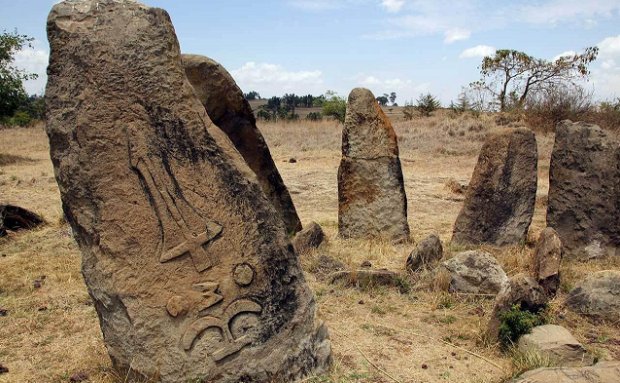 Route: Tiya World Heritage Site – Melka Kunture – Adadi Maryam
Tiya World Heritage Site: The Tiya stones are part of archeological sites located in central Ethiopia, in an area known as the Gurage Zone. The 46 large decorated Tiya megaliths have been declared a UNESCO world heritage site. Although the construction of such megaliths is such an ancient tradition in Ethiopia. The Tiya stones are fairly "recent" dating to sometime between the 10th and 15th centuries.
Duration: 3 hours
Melka Kunture: Melka Kunture is a pre-historic tool-making site that is found near Tiya. Here you will have the chance to visit the tools that our ancestors used millions of years ago.
Duration: 1-hour
Adadi Maryam: Adadi Maryam is a rock-hewn church, similar to those in Lalibela. It is a monastery that was built by King Lalibela before he built eleven rock-hewn churches of Lalibela.
Duration: 1-hour