9 Days Coffee Tour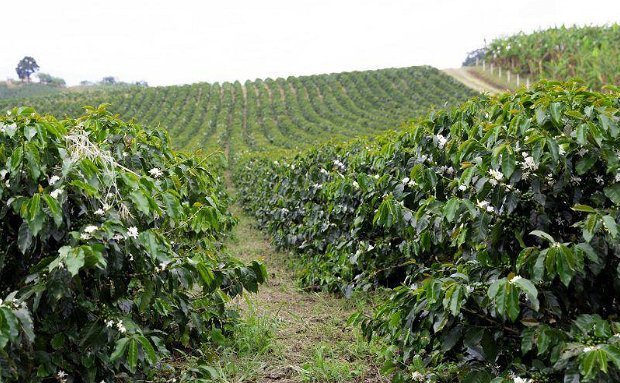 Route: Addis Ababa – Bonga – Mizan Teferi – Wolayta Sodo – Yirga Alem – Addis Ababa
The province of Kaffa is the place in west Ethiopia where Coffee first discovered (between the 9th – 15th Centuries). The name coffee stands for Kaffa. Only Ethiopia has a different name for Coffee – Bunna (ቡን or ቡና in Ethiopian Alphabet). Other countries call coffee almost in a similar way, such as café – French, Kaffee – Germany, caffè – Italy café – Spain.
A 9th-century Kaffa Province goat-herder, Kaldi, who, noticing the energizing effects when his flock nibbled on the bright red berries of a certain bush, chewed on the fruit himself. His exhilaration prompted him to bring the berries to a monk in a nearby monastery. But the monk disapproved of their use and threw them into the fire, from which an enticing aroma billowed, causing other monks to come and investigate. The roasted beans were quickly raked from the embers, ground up, and dissolved in hot water, yielding the world's first cup of coffee. Since this story is not known to have appeared in writing before 1671, 800 years after it was supposed to have taken place, it is highly likely to be legendary.
Note: Itinerary can be amended upon request
Itinerary
Day 1
Arrival at Addis Ababa Bole International Airport & City Tour
Arrive at Bole International airport, meet & greet with us and transfer to the hotel.
Visit Addis Ababa:
Visit Mount Entoto(3,300 above sea level. The Church of St Mary (1885) and Emperor Menelik II Palace. The Entoto Museum, with its historical exhibits, is well worth a visit. The Panoramic View of Addis here is spectacular.
Ethnological Museum (within Addis Ababa University) that exhibits the culture and handicrafts of various Ethiopian ethnic groups,
National Museum in which you are visiting different archaeological findings (including Lucy's replica Skeleton).
Visit the Trinity Cathedral, Mausoleum of emperor MenelikII at Bààta Church
The Unity Park – in the Menelik II's Grand Palace
Merkato– the largest open market in Africa.
Visit one of the famous coffee shops like Tomoca.
Overnight – Hotel, Addis Ababa
Day 2
Addis Ababa – Bonga
Drive to Bonga (465 Km from Addis) through scenic landscapes, the Gibe River Gorge. Visit King Abba Jiffar at his Place in Jima. Then proceed to Bonga, Kaffa province. 
Overnight – Hotel, Bonga
Visit a traditional Kaffa house and learn about the culture of the Kaffa people. Drive to Ellelo, Adiyo falls, the Dadiben, and Gora Hot spring. 
Overnight– Hotel, Bonga
Trek to Mankira Coffee Forest, the place where coffee Arabica was first discovered. Meet the local coffee farmers. On the way; visit the Adaracha Medhane Alem church and the Gurguto natural Bridge.
Overnight – Hotel, Bonga
Day 5
Bebeka Coffee Planation
Driven to Bebeka via Mizan Teferi. On the way, visit the Honey city/ village for coffee and Honey farm. The 93-sq-km Bebeka Coffee Plantation, 28km southwest of Mizan Teferi, is Ethiopia's largest and oldest coffee farm. Visit both wild and planted coffee farms. 
Overnight – Hotel, Mizan Teferi
Day 6
Mizan Teferi – Wolayta Sodo
Drive to Wolayta Sodo via Gibe Hydroelectric Dam.
Overnight– Hotel, Sodo.
Drive to Awassa – Yirga Alem. Visit coffee farms, taste the indigenous coffee at the spot.
Overnight– Lodge/ Hotel, Yirga Alem
Day 8
Sidama Coffee Farmers' Cooperative Union
Drive to Aleta Wondo & visit the Sidama Coffee Farmers' Cooperative Union. Visit the Yirga Chefe Coffee Producers' Association.
Overnight – Lodge/ Hotel, Yirga Alem
Day 9
Addis Ababa – Departure
Drive back to Addis Ababa. Shopping for souvenirs. Farewell cultural dinner with live dances.