5 Days Omo Tribal Culture and Photo Expedition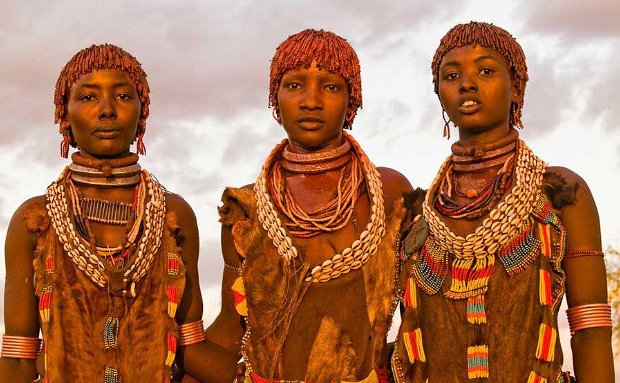 Route: Addis Ababa – Jinka – Mursi – Turmi – Addis Ababa
Itinerary
Pick you up from the airport, transfer to the hotel freshen up and go to the South Omo research center, Visiting the ethnological museum would give us a brief preview of ethnographical information about the variety of tribal groups residing in Omo valley, depending on our time we can also have a chance to visit the evening market of Ari tribe.
This day our expedition starts early morning with an excursion to a Mursi village (approx 66km from Jinka). Meet the Mursi, they are renowned for wearing the largest lip plate and ear lob, Then after lunch, we drive to Turmi (120 km ) from Jinka,
Day 3
Drive Turmi –Murulle – Turmi
Early in the morning, make an excursion trip to Korocho to visit the Karo The Karos residing on the bank of the Omo river, are celebrated for the finest body painting and body scarification. This afternoon we will have a visit of biggest hammer village
Day 4
Drive Turmi – Omorate
After breakfast, make an excursion to Omorate which is found east of the Omo River; We cross the Omo River by a small boat and walk 20 minutes to the Gelab (Dassanech) tribal village. Dasenech people are also known for their body painting and body scarification.
In any of the above afternoon, we might be attending Hamer bull jumping(age rite) depending on when and where happing.
Day 5
Turmi-Jinka-Addis Ababa
Return to Jinka airport en-route visit the weekly tribal market of Dimeka(on Saturday) or Keyafer(on Thursday) Market is a bustling place where various dwindling tribes of the Omo Region come together to socialize, share what is happening around and sell and buy goods. Ari, Tsemai, Hamar, and Benna people can be seen mixing in the colorful marketplace and proceed to Jinka and transfer to the airport.