4 Days Bale Mountain National Park and Sof Omar Caves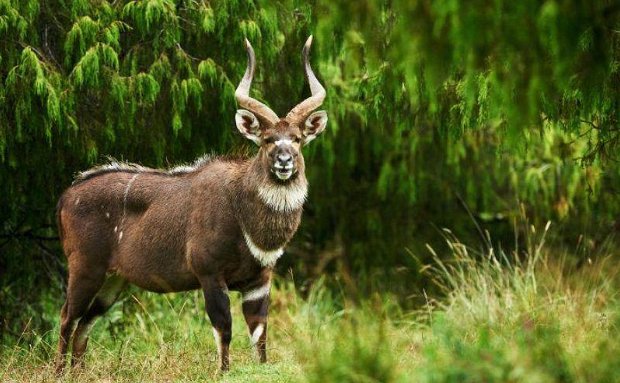 Route: Addis Ababa – Goba – Bale Mountains – Sof Omar Caves – Addis Ababa
Itinerary
Day 1
Addis Ababa – Goba 417 km 8 hours.
After breakfast, we pick you from your hotel for a full day drive to the Bale Mountains. En route, we stop at Lake Ziway to watch many water birds at its shore. The headquarters of the Park is situated in Dinsho where we have to finalize some formalities before we proceed to Goba, our base for the next few days.
Day 2
Goba visit Bale Mountains National Park.
The whole day we spent exploring the Bale Mountains. This is going to be a day of extraordinary scenery and of course, we search for the endemic species of which many are found in this area. Among them the Mountain nyala, Menelik's bushbuck, Ethiopian wolf, and many birds.
Day 3
Goba – Sof Omar caves 200 Km.
This day also, excursion drives to Sof Omar, 100 km, 2 hours to the east. Here we admire what is believed the largest network of limestone caves in Africa. The Web River flows through the cave system and when the river is too high the caves are not accessible.
Day 4
Goba – Addis Ababa 417 Km.
We are leaving the mountainous farmland area behind and travel down to the bottom of the Rift Valley by a different, very scenic road via Asela. Late afternoon we reach Addis Ababa. About 115 km or 2 hours' drive before Addis Ababa we pass the hot spring resort of Sodore which could make a nice relaxing. Evening dinner in one of the traditional restaurants' transfers to the airport departure.