3 Days Gheralta Mountains Trekking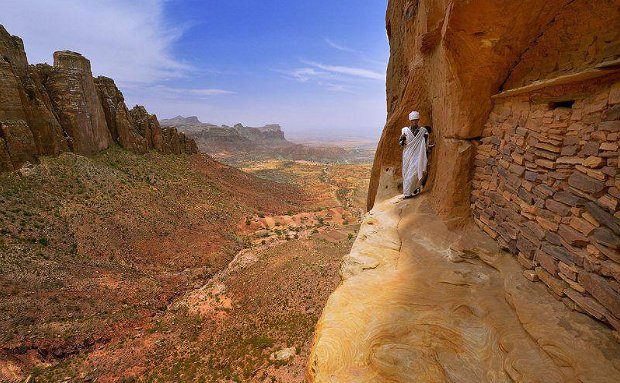 Route: Mekele – Gheralta – Mekele
Itinerary
Drive from Mekelle about 100km towards the massive Gheralta mountains to drop you at the beginning of the trekking site after breakfast in the bottom of the mountain continue trekking 1:30 to reach the old church on the sky called Youhans Maqudi after visit this church continue trekking about 3 -4 hours to reach the colorfully decorated church which is dated back to 7thc, AD called Abune Abraham and continue down to the base camp about 2 hours.
Accommodation at:  camping in the village under the big tree.
After breakfast by our professional cook continue trekking admiring the wonderful view, wildlife, and traditional Tigray house to reach Mariam Papsite. After visiting that church continue trekking to the base camp for about 4 hours.
Accommodation at: camping in a village called Korkor.
After early breakfast start trekking to the highest point of the Gheralta which is 2700 above sea level to see the view towards the 4 corners of the remarkable Gheralta mountains & after lunch in the top the mountain continue trekking to visit the church of Mariam Korkor & Daniel Korkor, after visiting those churches we will continue one hour walking to Hawzan.
Finally, drive back to Mekelle.