3 Days Bale Mountains Trekking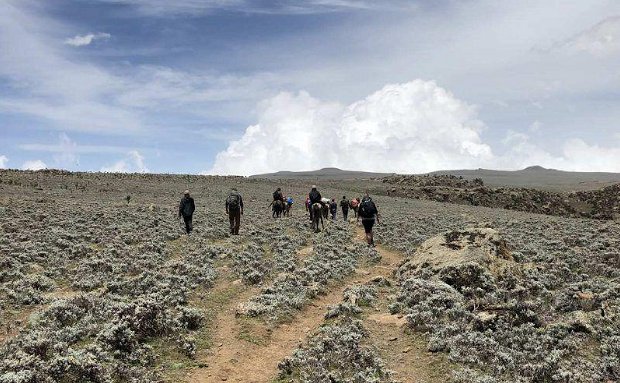 Route: Addis Ababa – Zeway – Bale Goba – Addis Ababa
Itinerary
Day 1
Drive to Dinsho, Bale mountains national park HQ – Goba
In the morning after breakfast, you will drive to Dinsho via Shashemenne (400km from Addis). En route, you will make a stop on Lake Ziway (best known for its birdlife to visit aquatic birds. Upon arrival we will do all the requirements for a short easy hike at the Bale mountains national park, Headquarter along the woodland part to see antelope families. Later late in the afternoon drive to Goba 45km from Dinsho for an overnight stay. In the evening you will have dinner and stay the night at the hotel. Overnight Goba Wabeshebelle hotel.
Day 2
Drive to sanetti plateau and Harenna forest
In the morning, you will have breakfast and drive to the Sanetti plateau (altitude of the 4000metre the largest afro-alpine area in Africa and the place to see rare and endangered Ethiopian Wolf) and the scenery then proceeds to Harenna forest via Tullu Deemtu (4377m) the second-highest point in Ethiopia. Overnight Goba Wabeshebelle hotel:
Day 3
Drive to Addis Ababa via Asella for departure
After breakfast, you will drive to Addis Ababa and you will stop for lunch at Asella. We will arrive in Addis Ababa late afternoon where you will do some shopping for souvenirs. Finally, you will be taken to farewell dinner depending on your scheduled flight.