14 Days Discover Organic Coffee at Yirga Cheffe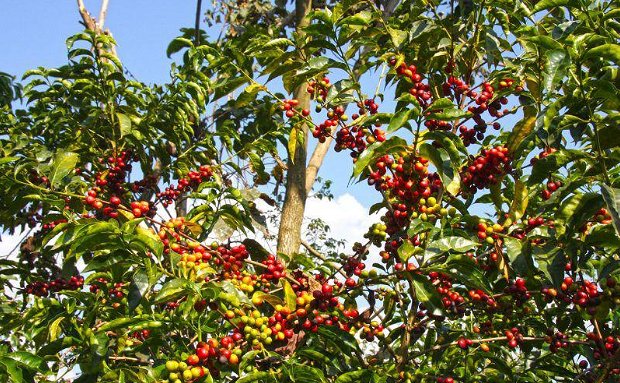 Route: Addis Ababa – Awassa – Yirgacheffe – Wendogenet – Shashemene – Wolayta Sodo – Bonga – JIMMA – Nekemte – Ambo – Addis Ababa
Note: Itinerary can be amended upon request
Itinerary
Day 1
Arrival at Addis Ababa Bole International Airport & City Tour
Arrive at Bole International airport, meet & greet with us and transfer to the hotel.
Visit Addis Ababa:
Visit Mount Entoto(3,300 above sea level. The Church of St Mary (1885) and Emperor Menelik II Palace. The Entoto Museum, with its historical exhibits, is well worth a visit. The Panoramic View of Addis here is spectacular.
Ethnological Museum (within Addis Ababa University) that exhibits the culture and handicrafts of various Ethiopian ethnic groups,
National Museum in which you are visiting different archaeological findings (including Lucy's replica Skeleton).
Visit the Trinity Cathedral, Mausoleum of emperor MenelikII at Bààta Church
The Unity Park – in the Menelik II's Grand Palace
Merkato– the largest open market in Africa.
Visit one of the famous coffee shops like Tomoca.
Overnight – Hotel, Addis Ababa
Day 2
Addis Ababa – Awassa
Drive Addis Ababa to Awassa. On the way; visit rift Valley lakes:  Zeway, Langano, Shalla, Abijata, and Awassa.
Overnight- Hotel, Awassa
Day 3
Yirgacheffe ( Yirga Cheffe)
Drive from Awassa to Yirga Chefe. Visit the Coffee union Project in Yirgachefe. Coffee from Yergacheffe is a world-quality coffee! After roasting & grinding the beans, you will notice a pleasant sweet smell. After boiling and serving to drink, it produces an exciting and enjoyable taste.
Overnight – Hotel, Dilla
Explore every coffee plantation in Sidama Region; taste the coffee from Sidamo People in their village.
Overnight – Hotel, Dilla
Day 5
Wendogenet – Shashemene
Drive to Wendogenet. Take time to visit the local coffee farm around Wendogenet.
Overnight – Hotel, Shashemene
Drive to Wolayta Sodo.
Overnight – Hotel, Sodo
Day 7
Wolayta Sodo – Bonga
Drive to Bonga via Gibe Hydroelectric Dam. 
Overnight– Hotel, Bonga
Visit a traditional Kaffa house and learn about the culture of the Kaffa people. Drive to Ellelo, Adiyo falls, the Dadiben, and Gora Hot spring. 
Overnight- Hotel, Bonga
Trek to Mankira Coffee Forest, the place where coffee Arabica was first discovered. Meet the local coffee farmers. On the way; visit the Adaracha Medhane Alem church and the Gurguto natural Bridge.
Overnight – Hotel, Bonga
Day 10
Bebeka Coffee Planation
Driven to Bebeka via Mizan Teferi. On the way, visit the Honey city/ village for coffee and Honey farm. The 93-sq-km Bebeka Coffee Plantation, 28km southwest of Mizan Teferi, is Ethiopia's largest and oldest coffee farm. Visit both wild and planted coffee farms. 
Overnight – Hotel, Mizan Teferi
Drive to Jimma.
Overnight – Hotel, Jimma
Day 12
Bedelle and Nekemte
Drive from Jimma to Agaro, the coffee plantation site in the region. Continue to Nekemte via Bedele.
Overnight – Hotel, Nekemte
Drive back to Addis Ababa via Ambo. On the way near Ambo City, Visit Wonchi Crater Lake.
Overnight – Hotel, Addis Ababa
Last time to taste Coffea Arabica in Addis, Ethiopia, and departure.