12 Days Bird Watching Tour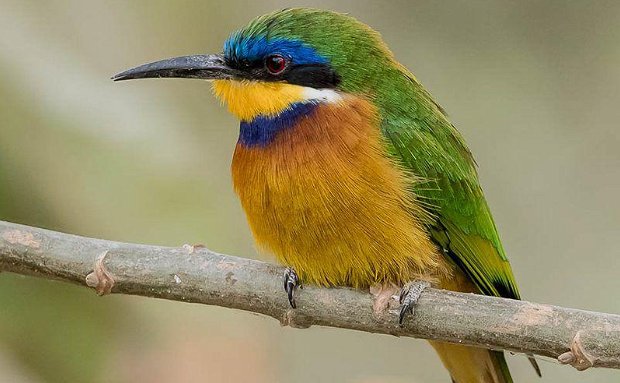 Route: Addis Ababa – Debre Libanos – Addis Ababa – Awash – Langano – Wondogenet – Bale – Hawassa – Yabello – Addis Ababa
Itinerary
Day 1
Addis Ababa – Debre Libanos & Surrounding
Day excursion to the Monastery of Debre Libanos (13th c AD) via Suluta plain which holds a large number of afro tropical species including Black Headed Sis Kin, White Collard Pigeon, and Breasted Whether. Continue driving north from Suluta plain us reach Debre Libanos and its escarpment. Here it produces an excellent bird species including a few endemic, such as White Billed Starling, Ruppel's black chat, Lanner Falcon, Common Rock Trush, Abyssinian Wood Pecker are among the species we will see here, besides the beautiful endemic mammal Gelada Baboon can be seen at the edge of Debre Libanos gorge, then we drive back to Addis Ababa on a late afternoon.
Day 2
Addis Ababa – Awash National Park
Leaving Addis Ababa to Awash National Park. We stop at Chalalaktu wetland near Debre Zeit. Here we will see a great number of Ducks, Red-Billed Teal, Sand Piper, Common and Crowned Cranes, Wattle and Sacred Ibis, then drive to Nazareth at midday for lunch. After lunch, we proceed to the superb lowland of Awash. The roadside stop supplies a lot of birds including Brown Snake Eagle, African Pygmy Falcon, Black Crested Eagle, White Billed Bustard, Abyssinian Roller, Red, and Yellow Barbet also different Weavers and Vultures.
Day 3
Full Day Birding At Awash National Park
Full-day birding in the bushes of Awash National Park including the riverine forest in the Awash River It is one of the best birding sites in Ethiopia Rift Valley. There are about 380 bird species have been recorded in this game park. Yellow-Billed and Ground Horn Bill, Ruppel's Black-Headed Weavers, Egyptian Vultures, Kori Bustard, Red-Winged Bush Lark are amongst the birds that inhabited this wonderful lowland. Not only birds can be seen in Awash but also we can see different mammals like Beisa Oryx, Defarsa Water Buck, Summering Gazelle, Salt's Dik-Dik, Greater and Lesser Kudu, Warthog, Hamadryas Baboon, and the endemic Hartebeest, and if lucky you will see also Lion.
Day 4
Awash National Park – Langano
Leave Awash National Park to the rift valley Lakes region; en route have a stop at Koka Dame. The dame accommodates a great number of water birds including Lesser Jacana, African Pygmy Goose, Little Egret, Common Snipe, Skimmer, and more water birds then drive to Langano for lunch. After lunch, drive to Abijyata – Shala National Park, reach to Lake Abijyata the feeding site for thousands of Flamingo and a great number of water birds like Common and Red-billed Teals, Herons, different species of Proverbs, Saddle and Yellow-Billed Storks are amongst the birds inhabited the lake, then drive bake to Langano for overnight, Overnight.
Day 5
Langano – Wondo Genet
Heading to Wondo Genet to see some forest endemic birds like Yellow Fronted Parrot, Abyssinian Woodpecker, and Half Colored kingfisher, Yellow-Billed Waxbill, Scaly Francolin, Silver Checked Horn Bill, Red-Winged Starling, Olive Trash, and more.
Day 6
Wondo Genet – Bale Mountain Np
Continue to drive to Bale Mountains National Park en route visit Red Capped Lark, Augur Buzzard, Abyssinian Flycatcher, Ground Horn Bill, Tawny Eagle and more, after lunch break more birding in the forest near Dinsho, here we can visit Abyssinian Woodpecker, Abyssinian Cat Bird, White Backed Black Tit, Olive Trush, Wattled Ibis and more, Besides, as we entered the park boundary we can also see few mammals that restricted to the southeastern Mountain Chain like the elegant endemic Mountain Nyala and Menelik's Bushbuck, the beauty of the Bale Mountains National Park.
Day 7
Full Day Birding At Bale Mountain Np
Make full-day birding in the Sanneti Plateau, the largest moorland in Africa and it is the home for endemic species. Here you will have a chance to see Rouget's Rail, Wattled Ibis, Cranes, African Pied Rock, and more.
Day 8
Bale Mountain Np. – Hawassa
Heading to Lake Awassa, the smallest and the shallowest Lake of Ethiopia rift valley lakes, Today you may not have special stoppage unless you drive forward in order to get enough time in Awassa this late afternoon to see different bird species on the Lake like Gray King Fisher, Spotted Creeper, Purple Swamp Hen, Giant King Fisher, and beautiful Sunbirds are amongst the birds inhabited Lake Awassa and the surrounding woodland.
Continue to drive to Yabello in search of few localized endemic birds; it is about 300kms south of Awassa on the main road to Kenya board. Our roadside stops may supply a few residents and localized birds like endemic Abyssinian Bush Crow and African Golden Oriole.
Day 10
Full Day Birding At Yabello
Make full day birding in the bushes of Yabello area It accommodates a great number of excellent birds like the Gray Headed Social Wavers, Black Breasted Barbet, Golden Breasted Starling, Pale Flycatcher, African Black Headed Oriole, Martial Eagle are some of an excellent bird species we are expecting to see in this superb lowland area.
We drive back to the rift valley lakes region arriving at Lake Langano; we stay birding and swimming along the shores of the lake.
Day 12
Lanagano – Addis Ababa Via Debrezeit More Birding
Drive back to Addis Ababa, stopping at Debre Zeit for lunch and in the afternoon you will have time for shopping in Addis Ababa. In the evening our company will invite you to a farewell dinner party in one of the Traditional Ethiopian Restaurants with traditional music and dances from different ethnic groups, then transfer to airport for your departure.